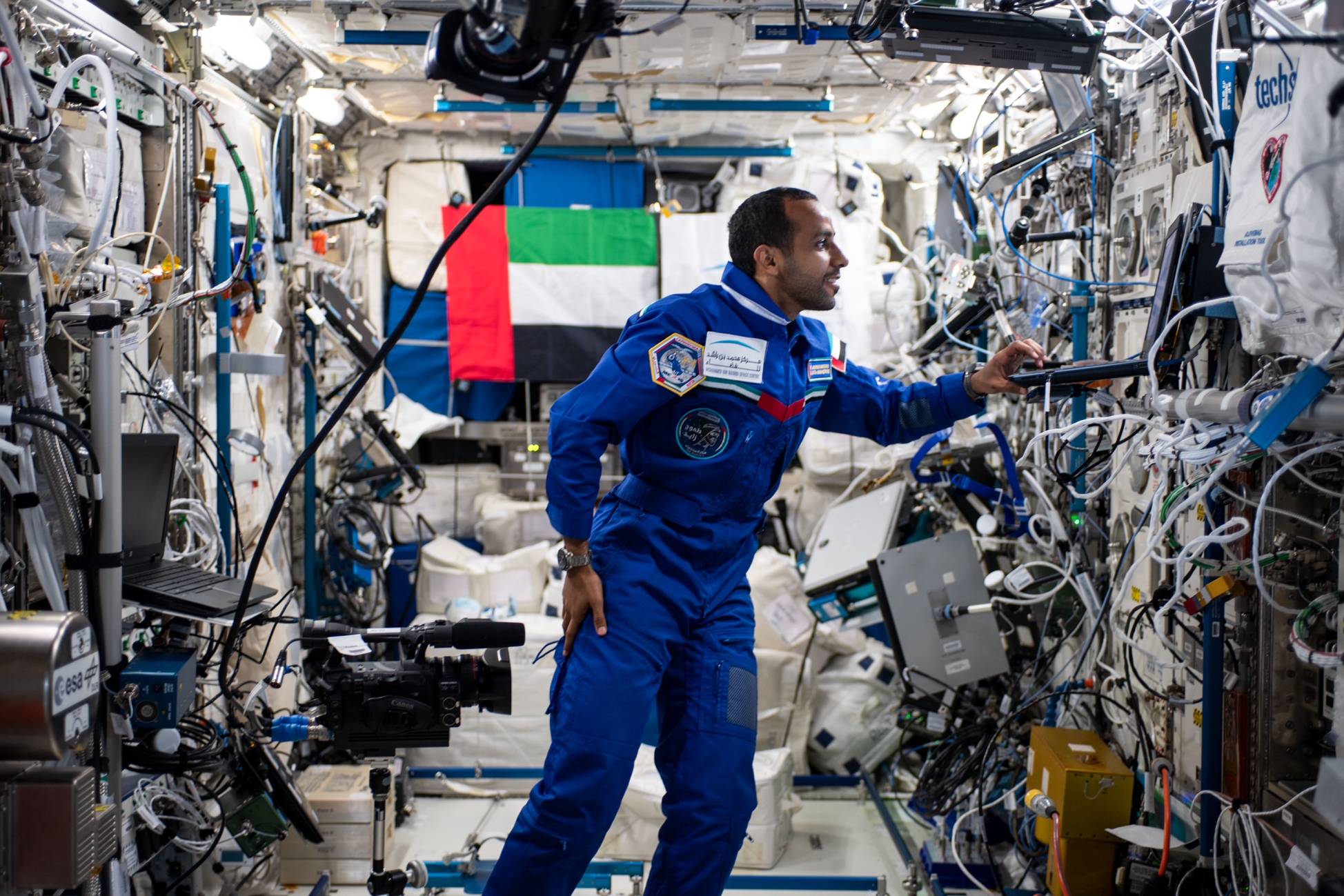 OMEGA partners with Mohammed Bin Rashid Space Centre
In July of 1969, OMEGA's Speedmaster became the first watch worn on the moon.
Now, the legendary chronograph is about to embark on its next great adventure beyond Earth, as official timepiece of the Mohammed Bin Rashid Space Centre (MBRSC).
The start of OMEGA's long-term partnership with the Dubai-based Mohammed Bin Rashid Space Centre aligned with the launch of the longest Arab space mission in history on March 2nd 2023, in which astronaut Sultan AlNeyadi, journeyed into space equipped with an OMEGA Speedmaster Moonwatch and an OMEGA Speedmaster X-33.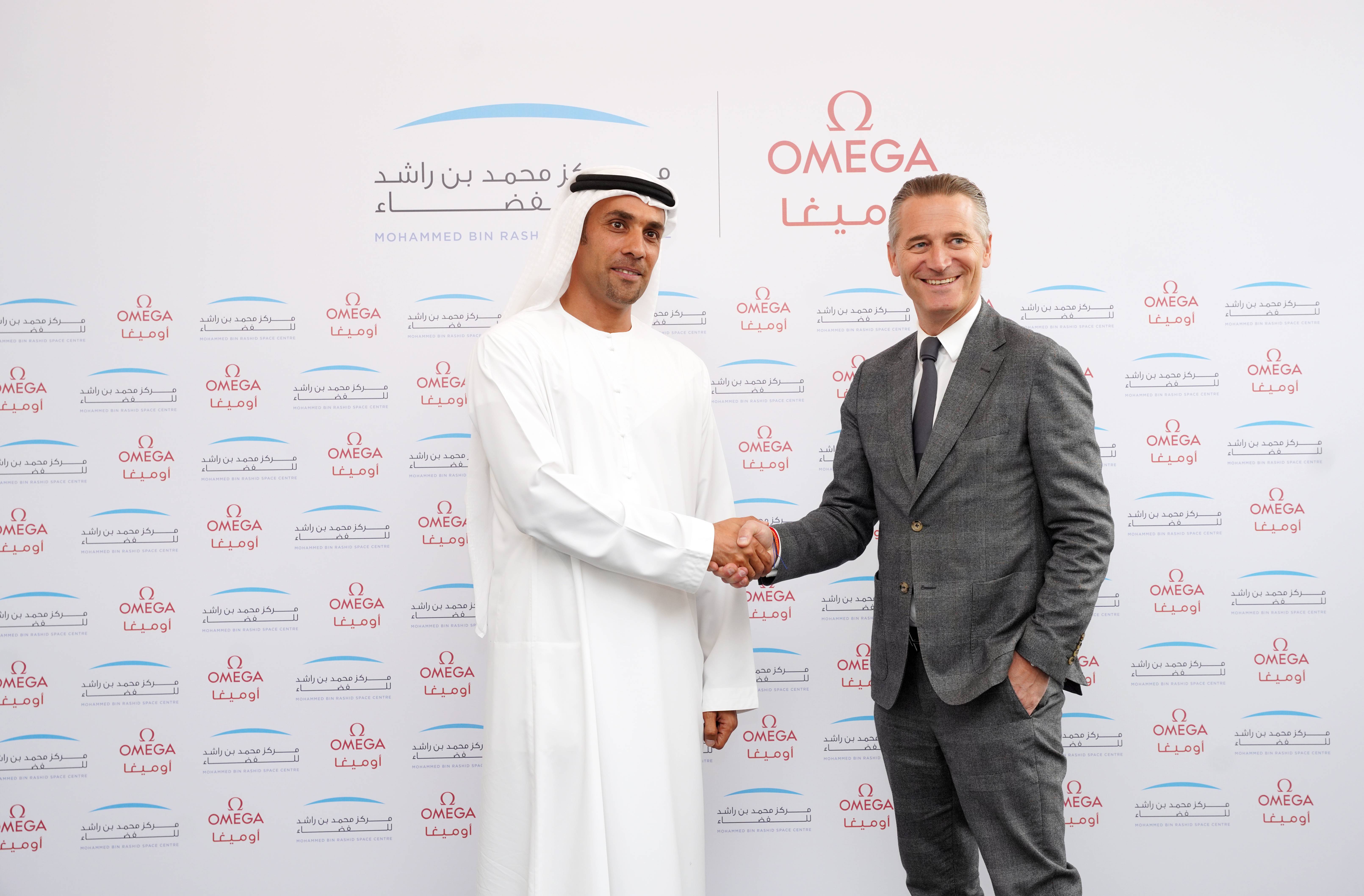 H.E. Salem Humaid AlMarri, Director General, MBRSC, speaking on the collaboration, said: "We are delighted to have OMEGA as the official timekeeper for MBRSC, as we continue on our journey of discoveries and new milestones in the space sector. This collaboration is a testament to our commitment to excellence and innovation in space exploration, and we look forward to carrying forward the storied legacy of the timepiece through a new era of possibilities that will take us to space, the Moon and beyond."
OMEGA's exciting new collaboration is a source of pride for the Swiss brand's President and CEO, Mr. Raynald Aeschlimann, who spoke fondly of the Speedmaster's distinguished legacy during the official signing ceremony at Mohammed Bin Rashid Space Centre: "Since that first giant leap in 1969, space travel has evolved into a truly global endeavour and the fact that our Speedmaster is still the timepiece strapped to the wrists of astronauts is testament to its precision and excellence."
As the space watch of choice for the astronauts of the UAE National Space Program, OMEGA's Speedmaster begins an exciting new chapter in its extraordinary story, which includes multiple lunar landings and a vital role in the safe return of Apollo 13's crew.
About Mohammed Bin Rashid Space Centre (MBRSC):
MBRSC has been a pioneer in advancing the field of space exploration in the Arab world, launching satellites, developing the latest space technologies and inspiring future generations of astronauts, scientists and engineers. The Centre is home to successful space programmes such as Emirate Mars Mission that sent the Hope Probe to Mars, the longest Arab space mission in history, currently being undertaken by astronaut Sultan AlNeyadi as well as the Emirates Lunar Mission with the Rashid rover currently on its way to the lunar surface, among others.
Explore the Speedmaster Collection at OMEGA boutiques, Rivoli stores and online on Rivolishop.com.