Rado launched the new Captain Cook High-Tech Ceramic Hrithik Roshan Special Edition with their brand ambassador Hrithik Roshan, who had flown down to Dubai especially for the exclusive launch.
The watch is a modern interpretation of the iconic Captain Cook in Rado's signature material high-tech ceramic, and is especially designed for men who want to stand out in style. It features a box-shaped sapphire crystal with a unique 'bubble' look and a tinted black crystal protecting a cut-away dial offering fascinating views of Rado's premium calibre R734 automatic movement with 80-hour power reserve.
Hrithik Roshan has worked with Rado over a decade and is proud of his enduring relationship as brand ambassador. Speaking of the new Captain Cook High Tech Ceramic Special Edition, Hrithik Roshan said, "Rado has become an inseparable part of my personal style and it gives me a great sense of pride to launch a timepiece with the brand that holds a special place in my heart."
Rado CEO Adrian Bosshard said in regards to the event: "It is an honour to bring our brand ambassador and friend Hrithik Roshan to Dubai to celebrate the launch of this exclusive time piece in Rivoli's flagship stores. I am convinced that watch lovers and Rivoli customers will appreciate the watch and Hrithik's presence as much as we do."
Fans of Hrithik Roshan and watch-lovers of Rado alike, were delighted to experience the showcasing of the new timepiece at the R Lounge in the H Hotel, which was followed by Hrithik's visits at the Rado boutiques in Dubai Mall and Al Fahidi Street.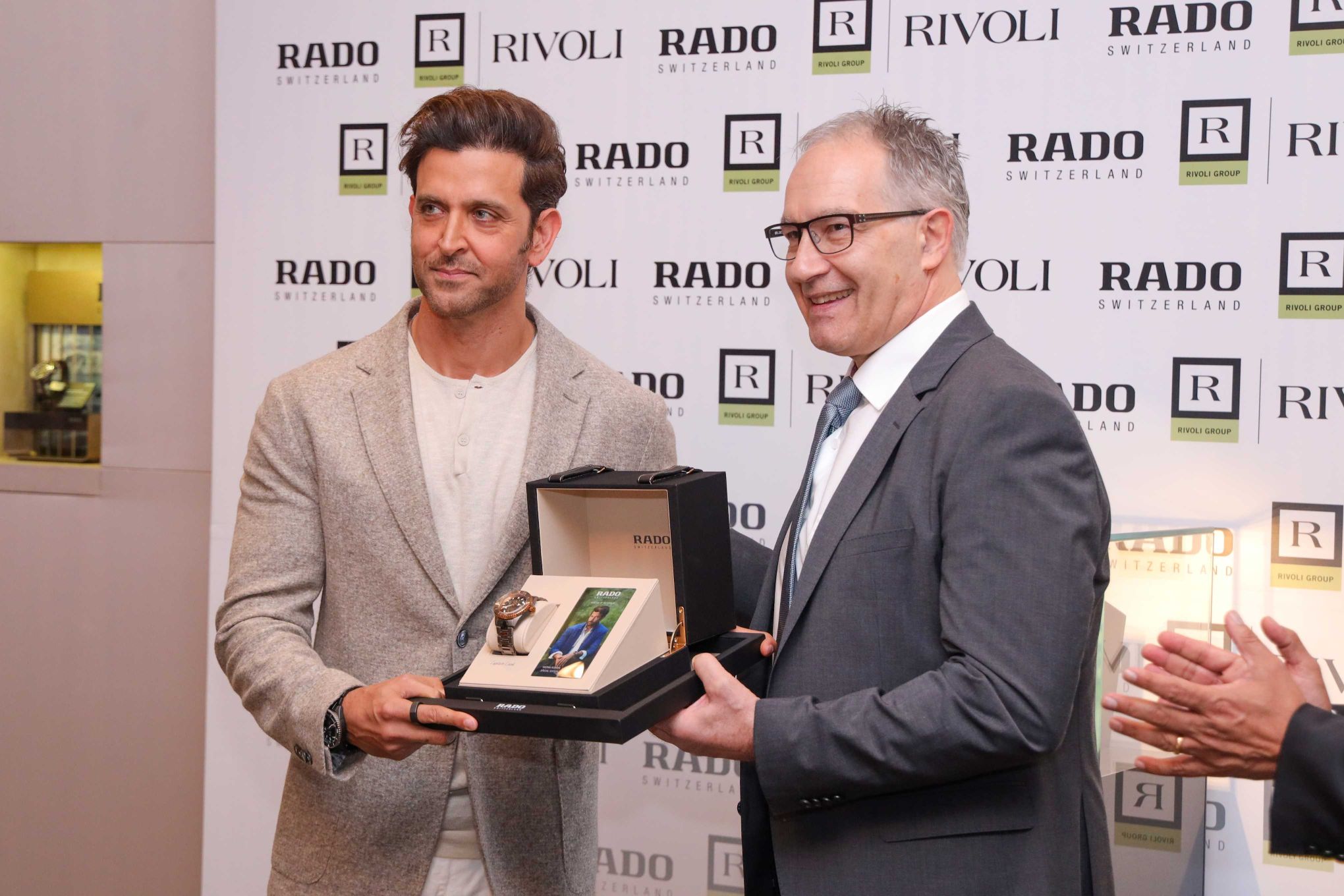 Discover the watch at Rado boutiques, Rivoli, Hour Choice Stores and online on Rivolishop.com.